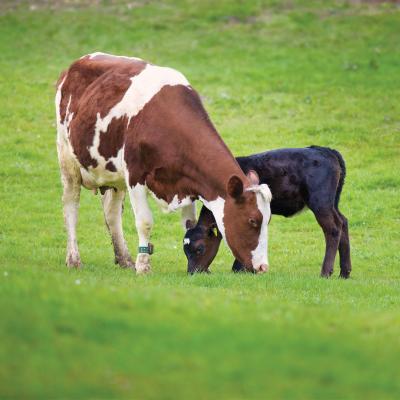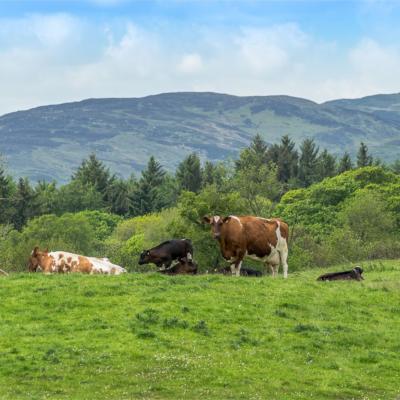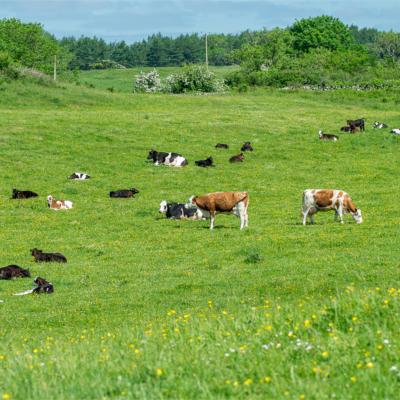 Ecological farming
I'm an ecological farmer which means I farm in a way that works with nature, not against it.  To produce healthy, nutrient rich food for today and tomorrow the methods we use on our farm are designed to support human and animal health, while actively improving soil and water quality and increasing biodiversity on the land.
This ecological approach to food production asks the question, 'Can low-impact livestock farming complement arable farming to deliver enough, sustainable food?'  I think it can.
These models look at ways animals can complement a plant-based food system to utilise co-products, by-products, food waste and grasslands while adding fertility to the soils. Meat and dairy production would fall from current levels but total global food production would, in fact, be greater than from crops alone. The release of arable land from the production of animal feed would allow low-impact, plant-based systems to produce the balance of our food requirements for the foreseeable future.  These low-impact farming models would be ecologically based and move towards a closed-loop (waste-free) system.  This is the model we are following. 
Any form of farming will involve compromise but this model can potentially deliver adequate amounts of affordable food while also delivering substantial public benefits and not necessarily at any extra cost to society.
Driving demand
Sadly, apart from being the best option for human survival, this ecological, low impact, sustainable approach to food production has few vocal supporters. Farmers who produce food in this way are not in it for the profit, so there are no lobbying groups funded by industry profits to advocate for ecological farming, and this middle ground approach to food production entices few activists to rally to our cause.
Without vocal champions I worry that with a largely uninformed and dis-interested public, politicians will be allowed to take the easy, short-term, risk-free route facilitated by the powerful, well-funded and organised agro-chemical supply industry that greedily parasitises the industrial food model. While there may be some token green-wash, policy will remain largely business-as-usual.
What's the solution?  We are trying to play our small part by spending this next year talking about our low impact approach to farming.  We want to speak to policy makers, newspaper columnists, influencers, politicians and celebrities.  We want to show what can be achieved when we work with the land, not against it. You can help by sharing our story.