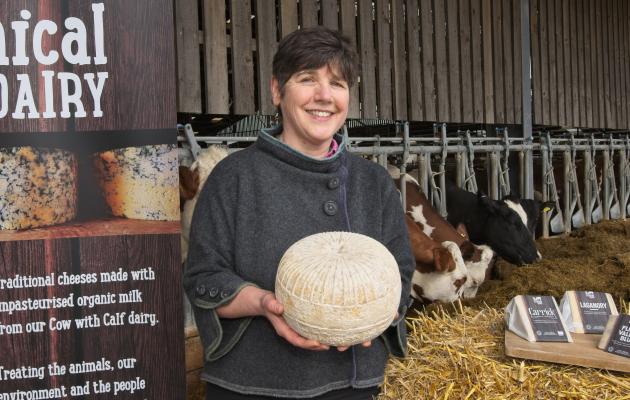 Wilma Finlay
Leading diversification activities on the farm over the past 25 years, Wilma is the Managing Director of sister company Cream o' Galloway as well as The Ethical Dairy. Wilma brought cheesemaking back to the farm after a gap of 40 years, and she is responsible for all cheese and ice cream production, sales and distribution, and visitor services.
Wilma is available for interview by arrangement and her areas of expertise include:
Ethical business 
Rural economy 
Food production 
Tourism 
Organic food 
Topical issues relating to The Ethical Dairy and Cream o' Galloway
 
David Finlay
Returning to manage the farm after a professional career in agricultural consultancy, over the last 25 years David has transitioned Rainton from conventional family dairy to organic dairy and, more recently, to an agroecological, pasture based, cow with calf system.
David is available for interview by arrangement and his areas of expertise include:
Regenerative and organic dairy farming 
Cow with calf dairy farming 
Innovation and agricultural transition 
Climate emergency 
Net zero farming and carbon sequestration 
Topical issues relating to The Ethical Dairy and farming practice